#Day1 2022/03/01
"Who are you under there?" – Selina Kyle
The Countdown to "THE BATMAN"...starts...NOW!
Robert Pattinson inhabits the dual role of Bruce Wayne...and The Batman!
And to celebrate the upcoming film that will blow the doors off everything...we are teasing a special look at the incredible
Prime 1 Studio X Blitzway collaboration of your dreams!
This is just a sneak peek...stay tuned to this channel for more teases in the days to come!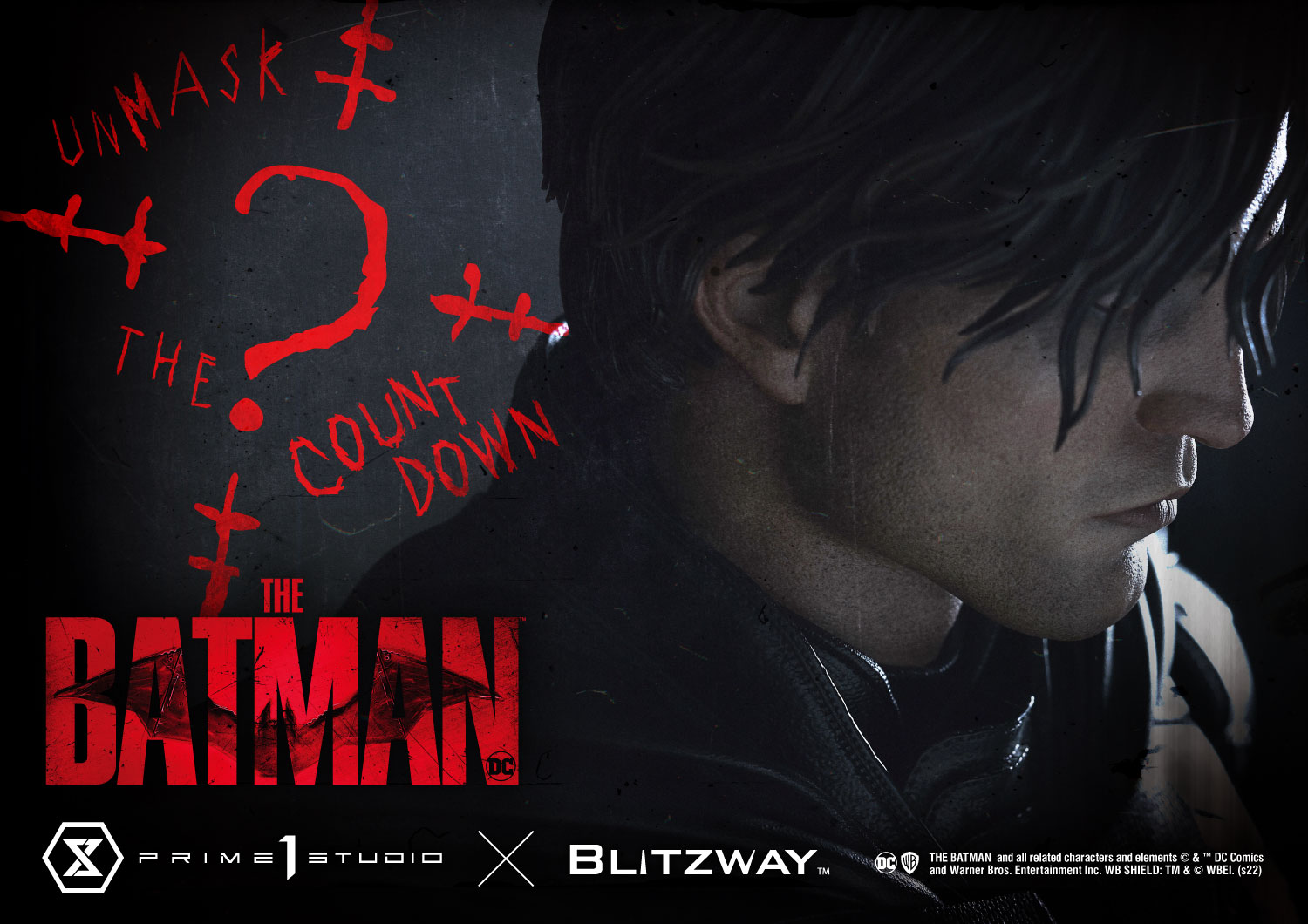 #Day2 2022/03/02
"You're everything they say, ain't you?" – Oswald Cobblepot
The Countdown to The Batman...CONTINUES!
Today, adoring and passionate fans, you get an even closer look at the newest Prime 1 Studio X Blitzway collaboration yet!
Look at the head sculpt and its incredible resemblance to Robert Pattinson… now let your minds wonder on what the whole statue is going to be like?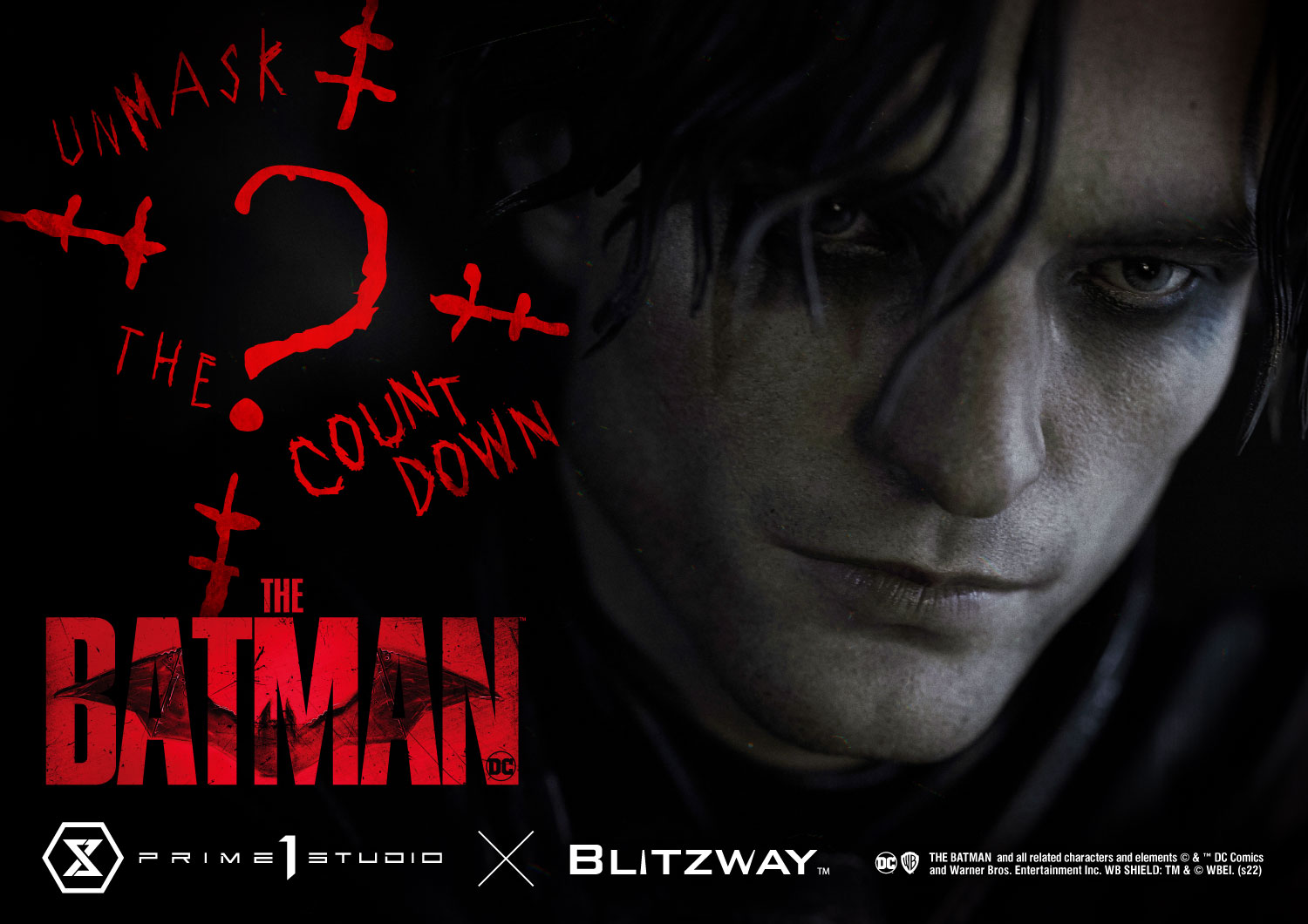 #Day3 2022/03/03
"You came. I've been trying to reach you." – Edward Nashton
TThe Countdown to The BATMAN...the PENULTIMATE tease!
Is...is that...a candid photo of Robert Pattinson? It...it can't be!
Well, it's not!
It's the incredible The Batman movie statue from Prime 1 Studio X Blitzway!!! Are you geeking out about this at home, or are you already in line to see an early screening of The Batman???
Whichever it is...wherever you are...there is one more sneak peek to go before the movie officially premieres tomorrow!
So stay tuned to this channel for the ultimate teaser from Prime 1 Studio!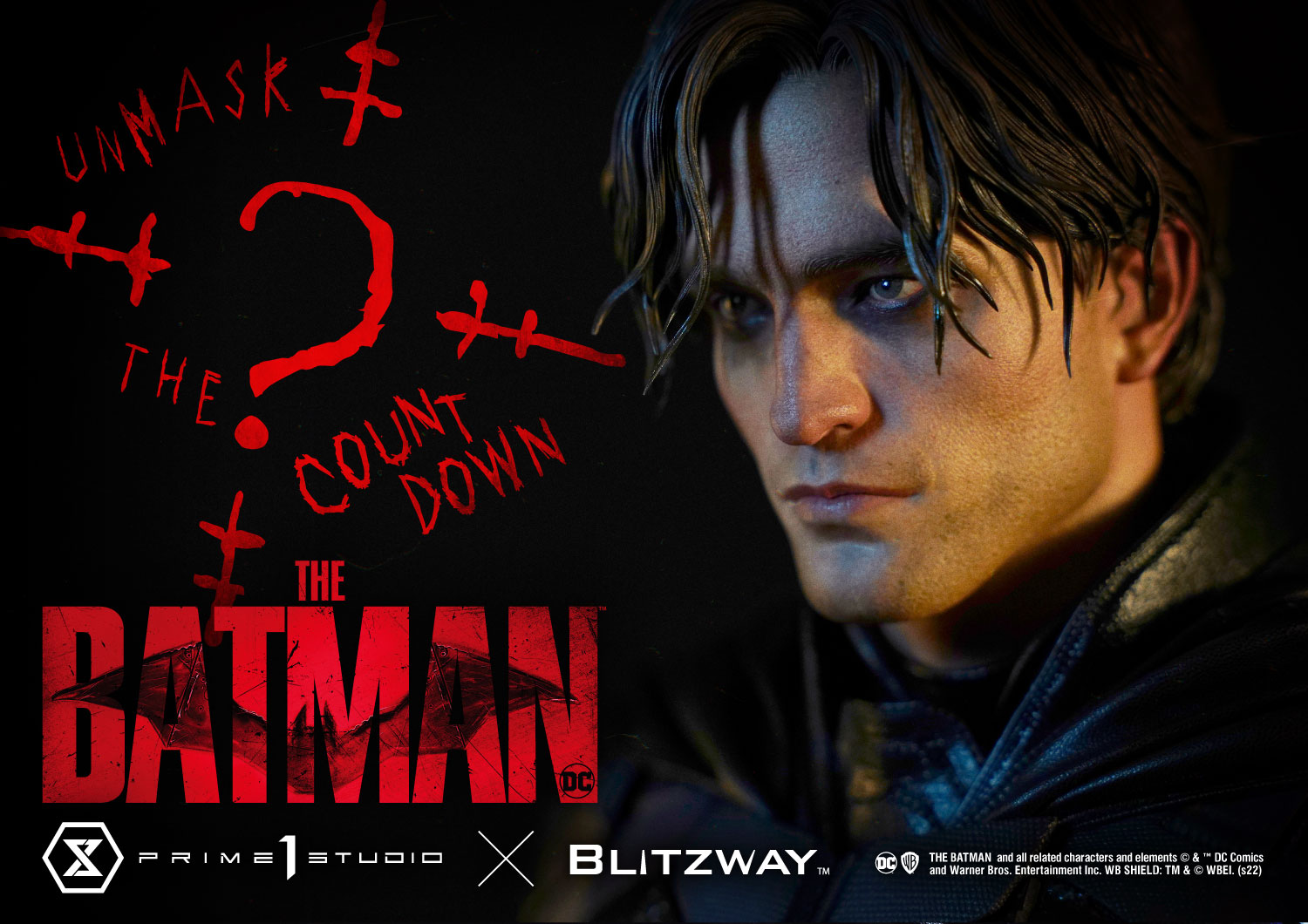 #Day4 2022/03/04
"I'm Vengeance." – The Batman
The Countdown to The Batman is COMPLETE!
The Batman has arrived!!! Have you seen the movie?
To celebrate the force of nature that is The Batman movie...Prime 1 Studio X Blitzway have brought you the fruit of our unbelievable collaboration!
Feast your eyes on all these fresh-out-of-the-oven images...we share these with you for your gleeful enjoyment! Just look at the perfect portrait of Robert Pattinson. Blitzway did an amazing job capturing his intense and determined scowl. His intricately-textured and highly-detailed costume looks as if we just pulled it straight out of the movie!
Yes, that is a fabric cape, because who would skimp on that feature for a mind-blowing statue such as this?
And once we get closer to the Pre-Order, we will be able to show even more features, like his cowled head, swappable arms, base, and many, many more!
So when's the Pre-Order already???

SAVE THE DATE: March 11, 2022. (JST)

We all know...this will certainly be an INSTANT PO for all you Batman fans!