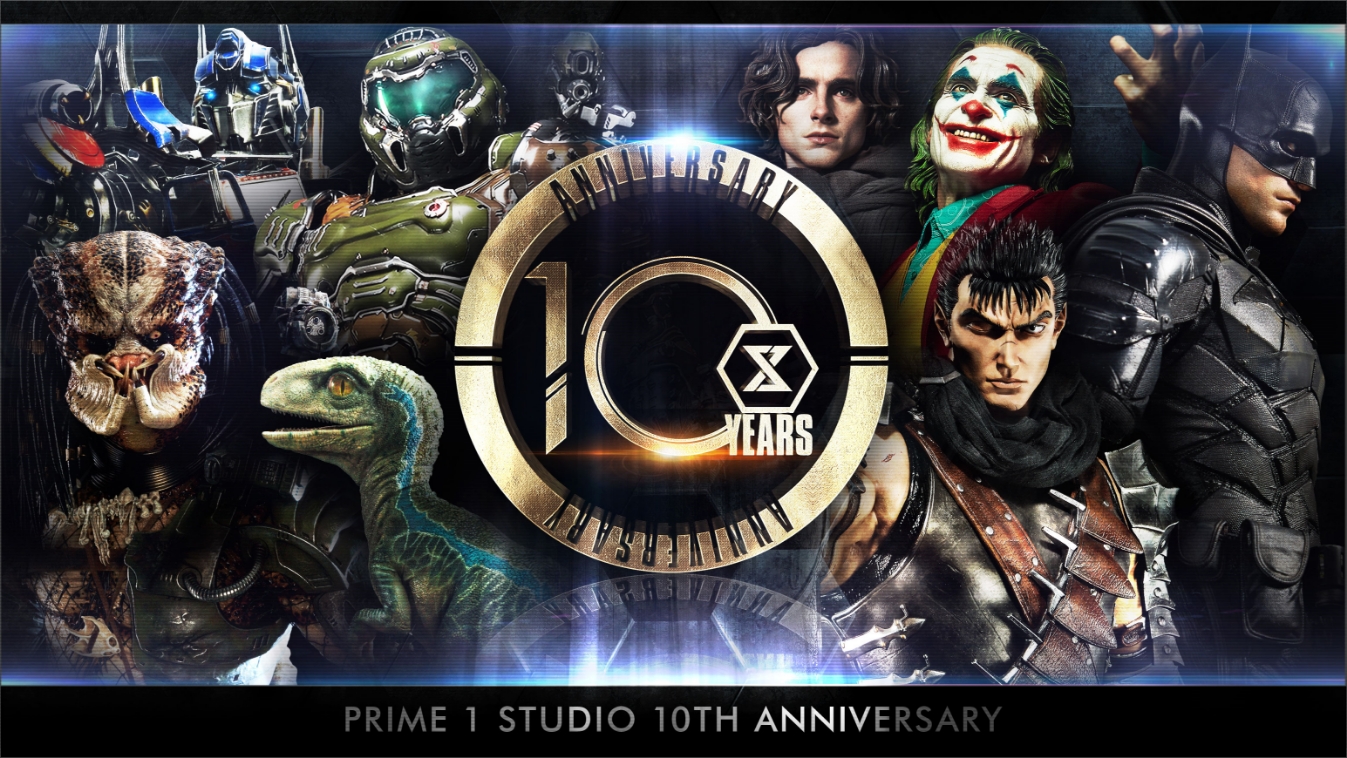 With the support from fans all over the world, PRIME1STUDIO marks our 10th anniversary this year.
Through our statues and a variety of collectibles, we strive to capture the charm of world-famous characters.
Bringing smiles to everyone with amazing ideas and quality.
We will continue to excel with this vision and our unyielding gratitude to everyone.
Transforming fantasies into reality and surprises to joy.
More "FUN" to the world. Now is the beginning of a new decade.
Here are some congratulatory messages from various quarters for our 10th anniversary.
We plan to include more messages from redeemed outlets, so stay tuned!
PRIME1STUDIO will release exclusive, limited-edition items in commemoration of our 10-year anniversary.
Here, we'll present some extra rare products one after another, so don't miss out.

PRIME1STUDIO began its journey by bringing our favorite characters to life.
With this timeline, we share with you the history of our legacy, from the past to the present.